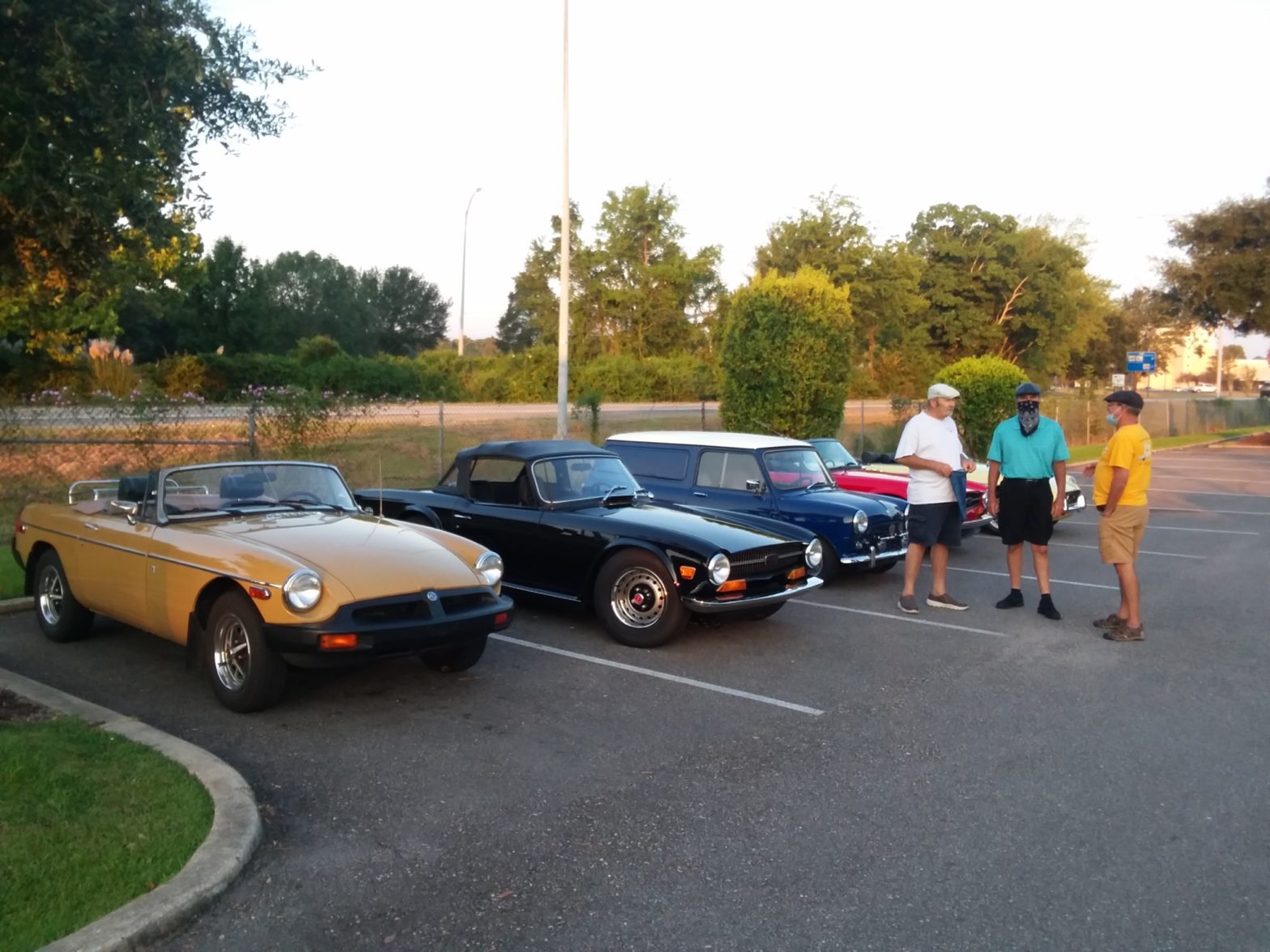 On Saturday, August 8, 2020, six of us tried out the Cracker Barrel restaurant on Airline Hwy @ I-12 in Baton Rouge along with a half dozen hot rod guys. We got there a little before 7:00 am to visit in the parking lot before they opened. Then immediately both groups got a table.
The Manager forgot we were coming so it took almost an hour to get our food, but that was no problem because we had plenty of hot coffee, cold drinks and warm biscuits… and great conversation. Free coffee starts next week.
Added bonus: The location is highly visible! We had several people stop by when they saw the British cars – one had a relative with an MGB in a barn..!
Roving Reporter,
Bobby Spann